Amálka - AMELIE Z Luciaku Over Barrassy *28.8.2009
Amelie is the best dog on the planet.
She is very sweet, playful, very friendly with the other doggies, and a very fast learner.
She like walks into the forest, where she will snuffle and curiously explore everything, she likes flowers and flowering bushes. Amelia loves the scent of flowers. She is my princess.Her favorite toy is a tennis ball. She has a lot of them!

Heart tested:
Clear in 2011
Clear in 2013
Clear in 2014
Clear in 2015
Offspring: 1
Amelie z Luciaku pedigree:
Sire
Tristan Salutaris (V)
Ch. Erinwood Rushmore (V+9)
WW Ch. Arannwood Viking (V)
Ch. Xecel Fionnmae
Arannwood's Veronica Brie
Ch. American Eagle v.d
Oelmühle (V)
WW CIB Zeno v.d. Oelmühle
Ch. Amber Light v.d.Oelmühle
CIB Dakota Wichrowe Zauroczenie (V)

Ch. Karn's Maximillian (V)
Ch. Zebulon von der Oelmühle
Ch. Kar's Moirne
Ch. Axa Wichrowe Zauroczenie
CIB Fitzcarraldo Sagittarius +7y

Ch. Nike Wind Composition
Dame
Annabella Maxmar (V +10.2)
Ch. Fortune Race E'Djinn (V)

Ch. Irish Wonder v.d. Oelmühle (9+)
Ch. Xecel Fionnmae
Ch. Amber Light v.d.Oelmühle
Ch. Fortune race Amie (+9.5)
Ch.Quatre Saisons v.d.Oelmühle
Ivy vom Zigeunertimpen
Cornelie Cobalt (V+9.3)
Pitlochry's Samuel (V)
Ch. Night Cap's Archie
Pitlochry's Linsey
Loreta od Švejka Josefa (V+9)
Limavady Balu
Wolf Tone Darling Flame
Please ask us if you want more information about this pedigree / * (V) - VETERAN (A) ALIVE DOG/BITCH

---
More pictures and information about Amy can be found on her FB page

Powered by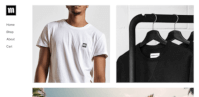 Create your own unique website with customizable templates.