#2 IW Club Top Points Bitch 2015
JUNIOR WARRANT & KENNEL CLUB STUD BOOK NUMBER HOLDER
2x Reserve Best Bitch
3x BOB (firts in her 8 months)
3xRBOB
3x Best Puppy In Breed
7x Best Puppy Bitch
2x Best AV hound Junior
30x Class Winner
Qualified for Crufts for life

WOLFHOUND OF THE YEAR 2016 qualified
Rosie - KATY PERRY Roan Inish of Barrassy JW *12.5.2014
Heart tested:
2016 clear
Offspring: Barrassy's Beta
KATY PERRY Roan Inish of Barrassy JW :
Sire
CIB Broughadowey Tir Eoghain
Bribiba Drummer Boy at Broughadowey
Hazianne Shaun Thornton (V)
Hazianne Solo Emperor (V)
Shardlow Celtic Ice On Fire (V+13)
Santir Spirit of Scotland at Bribiba (V+10)

Bribiba Harry Potter (V)
Santir Zara
Midnight Emma of Nutstown

CH Lazy Bones of Nutstown (V)
CH The Black Knight of Nutstown (V)
CH Macushla of Nutstown (V+9)
Meadhbh of Nutstown (V)
Marshgrove King of Nutstown (V)

CH Cashla of Nutstown (V+8)
Dame
Pitlochry's Xzantha
WW, CIB Pitlochry's Catwaezle (V)

CH Celtic Myst Bryan (+7.8)
WW, CIB Pitlochry's Jack Eagle (V)
Yacousi of Tréacka's Garden (V)
Pitlochry's Thriss (V)
WW, CIB Pitlochry's Jack Eagle (V)
CH Erinwood Caracara of Eagle
Just-A Touch v.d. Ruempol
Braehead Myles (V+11)
Clonmagara Last Edition vd Ruempol(V+10)
Braehead Minnetonka
CH Just in Time v.d. Ruempol (V)
CIB Marcus Aurelius v.d. Ruempol
Ciarnait Patricia v.d. Ruempol (V+9.1)
Please ask us if you want more information about this pedigree / * (V) - VETERAN DOG/BITCH 8 -13y

---
Rosie's siblings
---
More pictures and information about Rosie can be found on our FB page

Powered by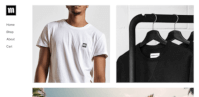 Create your own unique website with customizable templates.