Stud dog

Oscar - Pascal Zlatá dolina *14.4.2010 - +14.7.2015
Oscar loves everybody and wants to kiss you all.
He likes attention and is a cuddly boy.
Oscar is a keen courser and is a very good runner for his large height, he was Hungarian Junior Champion in 2011.
Oscar enjoys the freedom in the large park we have at our back garden, he meets and greets all!
He enjoys taking up as much room as possible when taking a nap, not one of those dogs that curl up in a ball!
----------------------------------------------------------------------------------------------------------------
As its said, good balances with bad things. With great sorrow in our hearts and souls we are announcing to all our friends, that joining the Wolfhounds over the rainbow bridge walked our beloved golden boy Oskar, official name "Hungarian Junior Champion, Area and National Winner, Pascal Zlatá Dolina", aged 5 years and 3 months. Oskar was a very empathetic dog, he was my soul mate, with a big heart for all. Everybody loved him and he loved everybody. He loved his family and loved Amelia(Amy). He was admired. He loved running and loved games with tennis balls, his favorite toy was piglet from McDonalds, whom he had at 4 months. Oskar never destroyed toys, Piglet remained until his passing. He was not picky with food, and loved everything. He loved to be stroked. An honour to have him as a member of our family. His heart stopped suddenly and was a quick passing. In memory of him we visited the place where he walked with us for the last time. Love you so much my golden baby boy.
Heart tested:
Clear in 2012
Clear in 2014
Offspring: 0
Cause of dead: circulatory response failed
Pascal Zlatá dolina pedigree:
Sire
Ch. As Imperátor z Petříkovských lesů
Ch. Imperátor
Legenda Belfast-
Midas
Ch. Erinwood-Xact v.d.
Oelmühle
Ch. Xecel Fionnmae
Marumac Esmeralda Erinwood
Ch. Fionnmaye Legenda
Belfast-Midas(V)
CIB Fred Flinstone Norman CS
Dundee Belfast CS
Electra
Makarikari (V)
Ch. Newmanannanmacllyr della
Bassa Pavese
Ch. Stoneybrook Kiowa at Bassa
Pavese
Avall
Ainsea Jatana (V)
Santir Clancy
Ch. Ainsea Dusty Gem

Dame
Cilly Legenda Trigon (7.10)
J.T.Jack Legenda
Belfast-Midas (V)
Ch. Giuliani Sagittarius
CIB Karn's Maximillian
Ch. Might and Main Sagittarus (V)

Ch. Holiday Legenda Belfast-Midas (V)

Ch. Leander v.d.Oelmühle
CIB Ery my beuty Legenda Belfast-Midas
CIB Kearney
Ionmhaim Norman +7,5y
Pitlochry's Duncan (V)
Ch. Nasch from the Good Healt
Ch. Akin's Lotte(V)

Ch. Connie Norman CS +6,8y

Ch. Drix od Švejka (V)

Ch. Araté Daskerwill CS (V)

Please ask us if you want more information about this pedigree
---
More pictures and information about Oscar can be found on his FB page
Powered by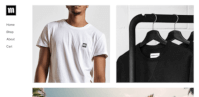 Create your own unique website with customizable templates.