Stud dog
Kennel Club stud book number holder, Qualified for Crufts for life
Fenrir - Heliodor I'm a Storm Catcher *22.12.2009 - +09.2.2016
Fenrir is one big lazy hound!
Now at 5 he is a complete dog.
He adores children, and a true gentle giant, but watch out for his long tail as this can come very keen when he wags it.
Fenrir is definately Daddy's boy, which ever room his human Dad is in, you will find Fen there too!
He loves the postman and jumps to greet him in the morning, standing as high as the Postie himself.
Though Wolfhounds are not guard dogs, he will let any passing dog know he is there because he is very inquistive!
Fen was Dad's first edition into the world of Wolfhounds.
Heart tested:
Clear in 2012
Clear in 2013
Clear in 2014
Clear in 2015
Offspring: 0
Cause of dead: Liver cancer
Heliodor I'm a Storm Catcher pedigree:
Sire
Ch. Rynchanon One Wild Knight at Nightwing JW

Admiral of Nutstown at Nightwing
Ir Ch. Rossa of Nutstown

Ch. Nutstown Adare
Rosemary of Nutstown
Nutstown Ann
Fingal of Nutstown
Ch. Blossom of Nutstown
Ch. Cowboys and Kisses
Baronglen The Guardsman (V+9.8)
Ch. Bokra Scenario
Ainsea Spellbinder at Baronglen (V)
Rynchanon Delta Lady
Rynchanon Ebony and Ivory
Lady In Red at Rynchanon

Dame
Monclare Charity
Tadhg's Autumn Fall

Toss
Special Hero
Castlehacket Morningdew

Moonlight Lady

Lord of Belgravia Hall
Harandale Lass
Monclare Tahani
Marshend Murphys Lore
Fairydale My Beaux
Marshend Hollie Lady

Dympner Honey Possum

Snowdrift Duke

Dympner Margaret's Koala

Please ask us if you want more information about this pedigree
Powered by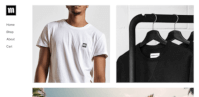 Create your own unique website with customizable templates.