Rainy - Bribiba's Lycoris Black Over Barrassy *27.5.2010
Rainy, much like her mum Pickle likes to believe she is human at times.
She is very loving and always at my side. She will brighten up your day with a notorious wolfhound kiss, she likes to dip her beard in her water just prior to kissing you.
She also sits before you, kind of asking permission to jump up for face to face contact.
She is very athletic and will put some greyhounds to shame, rainy is built for speed.
She is 4 years old, with the sweetest nature of any dog.
Don't leave your slippers lying around though!
Heart tested:
Clear in 2013
Clear in 2014
Clear in 2015
Offspring: 0
Bribiba's Lycoris Black pedigree:
Sire
Santir Spirit of the Glen over Bribiba
Rynchanon Rock Steady for Nightwing
Hazianne Shaun Thornton
(V)
Hazianne Solo Emperor (V)
Shardlow Celtic Ice on Fire (V+13)
Solstrand vanity Fair of Baronglen
Ch. Cefni Eurig of Baronglen
Tirowen Morning Star
Santir Shannon (V)
Bribiba Harry Potter (V)
Santir Padjo
Jolanda Francesca at Bribiba
Santir Zara (V)
Santir Clancy
Ballalyn's Lean on Me

Dame
Nightwing Wanderin Star over Bribiba
Ch. Rynchanon One Wild Knight at Nightwing JW

Admiral of Nutstown at Nightwing
Ir Ch. Rossa of Nutstown
Nutstown Ann

Ch. Cowboys and Kisses

Baronglen The Guardsman
Rynchanon Delta Lady
Celtic Spirit at Nightwing
Millenium of Nutstown
Fingal of Nutstown
Saringa's Miss construe (V+12)

Eilish of Gerrardstown

Ir Ch. The Black Knight of Nutstown

Nutstown Aine of gerrardstown

Please ask us if you want more information about this pedigree / * (V) - VETERAN DOG/BITCH
Powered by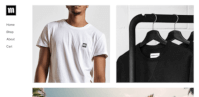 Create your own unique website with customizable templates.